SSHS CHEMISTRY-MR. THALER
AP
​ENVIRONMENTAL
SCIENCE
(APES)
AP Environmental Science

provides students with the principles, concepts, and methodologies required to understand the natural world, identify and analyze environmental problems, evaluate the associated risks, and examine solutions.

SUMMER ASSIGNMENT:
​

Read Chapter 1 of the text book :

Miller, G.T. and Spoolman, S. (2012). Living in the Environment: Principles, Connections, and Solutions, 17th ed. Belmont, CA: Brooks/Cole.

available at the SSHS Library beginning the last week of school.

There will be a quiz on it.

​

​Research the "tragedy of the commons" concept further, so that we might have a worthwhile discussion about what it means to us on the first day of school.

​And look over the following important information:​
Powered by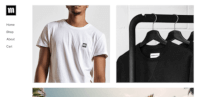 Create your own unique website with customizable templates.